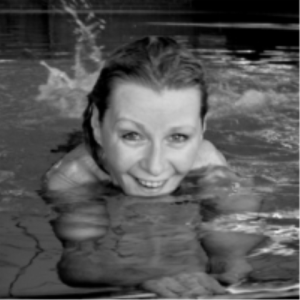 Ideally one day, wouldn't we love the next generation not have the same barriers with disability as we do today. The biggest barriers we can change today are attitudes; and how we do that is through conversation and taking away the fear factor.
At every opportunity, I take the time to educate parents (and their children) that it is ok to have a disability and that it is not something to be scared about.
A great example of this is one time I was in the swimming pool. Two young sisters were splashing about, with their parents looking on at the water's edge. Both young girls had very long hair. The older sister asks me quite sharply "Why is your hair so short?" In an openly honest comeback, the younger sister responds "Her hair? Why are her legs so short?"
It was with great resistance and strength – I didn't drown from laughing! Bear in mind, I don't have feet to touch the bottom and stand up whilst hysterically laughing. My arms were flapping madly to get to the edge to hold on.
Then in horror, the parents rushed to the pool to apologise on behalf of the young girls with immense embarrassment. I got out of the pool, had the girls and the parents together in showing them my prostheses and my stumps – and gladly answered their questions.
The natural curiosity of people should be embraced with the opportunity to educate. We don't know what we don't know. If we haven't been exposed to it before, then explaining something to others and taking the time is the only way we cascade attitudes.
Let's all encourage parents to have positive conversations with their children on disability so we can take the change of attitude into the future.