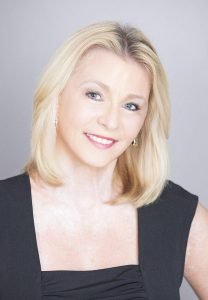 Amanda Lawrie-Jones is a skilled Access & Inclusion Consultant with decades of organisational capability experience. Amanda has successfully created impact and meaningful change working in both government and non-government sectors.
Accessible Action was established by Amanda in 2015 with the aim to educate organisations on removing barriers for people with disability and promoting access and inclusion.
In having lived experience of disability, Amanda is passionate about embedding policies and processes within organisations that enable an inclusive environment for employees, customers and community members with disability.
Amanda is a strong advocate for shifting mindsets and breaking down barriers and to influence people to think differently about disability. Her leadership in this area is demonstrated by her commitment to the disability community by participating on several Boards and Committees, including the current President of Scleroderma Victoria and Scleroderma Australia and a Board member of Arts Access Victoria.
Amanda also enjoys the opportunity to share personal experiences of access and inclusion, and is available for speaking engagements on request.
Amanda was also recently a Finalist in the National Awards for Disability Leadership in the category of 'Change Making'.  Her ability to influence change and increase the understanding of the Social Model of disability has been incremental in all of her projects.